All news
February 10, 2023
ICOM Australia welcomes new national cultural policy – read the media statement now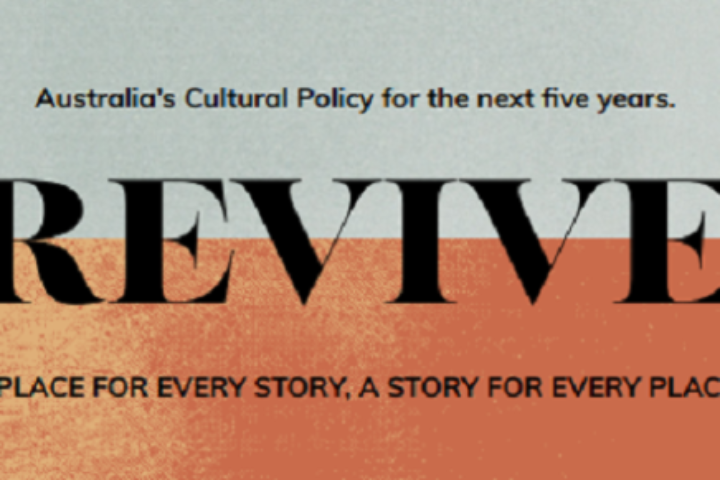 ICOM Australia welcomes the new national cultural policy as an overdue first step and looks forward to seeing the gaps addressed.
MEDIA STATEMENT Date 10 February 2023
The International Council of Museums (ICOM) Australia welcomes the recently released national cultural policy, Revive: a place for every story, a story for every place. It is the first
step in what the museum and gallery sector has been calling for over many years: the development of a comprehensive policy and strategic framework for sustained investment.
ICOM Australia Vice-Chair, Adjunct Professor Alex Marsden, said "There are some excellent initiatives in the policy, such as deep commitments to First Nations artists and culture, reinstating cultural data collection, and significant support for the performing arts, literature, and workers' rights. The increased funding for these and other initiatives is also very welcome. The uplifting and holistic vision statement by author, Christos Tsiolkas, and historian, Clare Wright, is outstanding in its understanding and aspirations."
However, the policy framework itself has some troubling gaps, such as overlooking the issues of climate change and sustainability, minimising the roles of heritage and the humanities, and understating Australia's international cultural responsibilities and potential impacts.
She adds, "Most significantly, the welcome expanded focus of the Australia Council has missed a big opportunity. As we've argued before, Australia requires a national body to deal with the needs of our great collecting institutions and allied local and regional institutions that promote creativity, protection and knowledge of our history, heritage, environment and society. It would address a significant gap in the arts and cultural sector and bring Australia into line with other comparative economies."
While the policy makes several small-scale specific recommendations for some national collecting institutions, we have been enjoined to wait for the Budget in May. ICOM Australia
hopes to see much needed funding and policy commitments set within a wider field of cultural policy.
ICOM Australia is ready to play our part and continue to provide advice.
Background
ICOM is the largest international network of museum and heritage professionals, with more than
44,500 members around the world. ICOM Australia provides the international voice of Australian
museum and gallery professionals and upholds international standards, benchmarks, and ethics.