All news
April 15, 2022
ICOM Australia 2022 Awards now open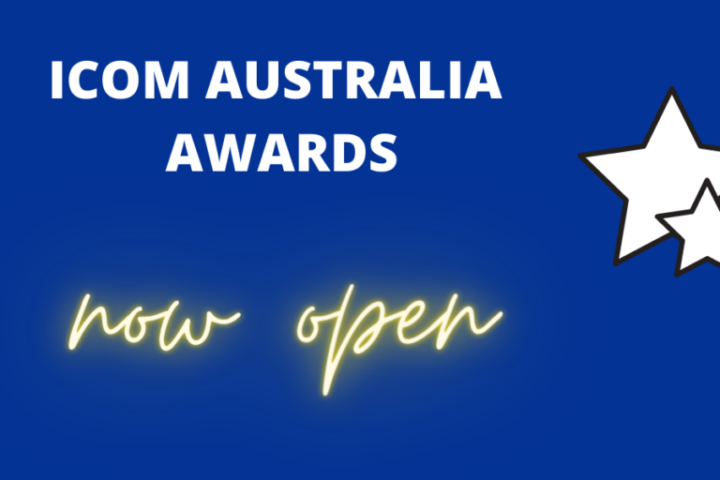 Australian ICOM members are invited to submit entries for the 2022 ICOM Australia Awards.
The awards recognise the vast contribution of ICOM members in their fields and aim to inspire students to consider careers in the museum and galleries sector.
Awards are on offer for outstanding contributions to international engagement and cultural life.
The award categories are
An Individual Award for impact on an international level and demonstrating excellence in a particular project or body of work, innovation and vision, international impact, influence on and contribution to museum/gallery practice.
Institution Award for an innovative international project and demonstrated excellence in the museum/gallery project, strengthened international relations between institutions, promoted collaboration between institutions and contributed significantly to the evolving role of museums and galleries.
To enter, applicants are required to complete the written application (form below)
Applications close on Friday 13 May 2022.
For eligibility guidelines, visit the ICOM Australia website.
Key Dates: Entries close Friday 13 May 2022, Award Ceremony to be presented at the AMaGA Conference 14-17 June 2022, Perth
Call to action: Enter now for the 2022 ICOM Australia Awards. Entries close Friday 13 May 2022.
Tags: @ICOMAustralia #ICOMAustralia