All news
October 12, 2022
Code of Ethics Webinar Monday 17 October 2022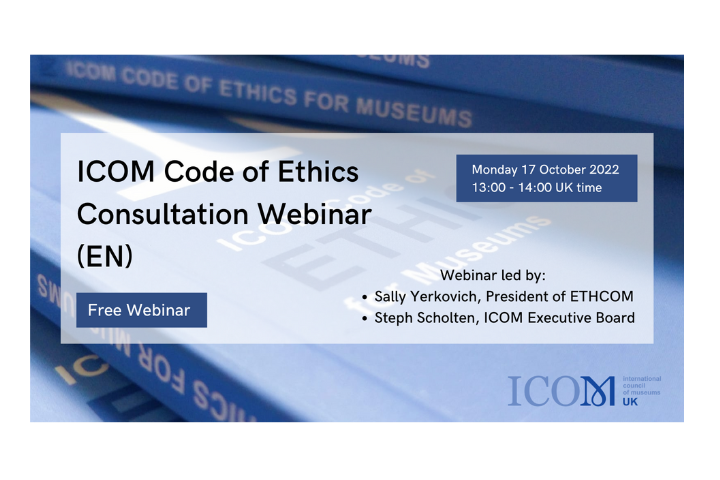 ICOM UK is hosting a free ICOM Code of Ethics consultation webinar (in English) on Monday 17 October 2022, 13:00 – 14:00 (UK time).
Any ICOM colleagues from around the world are welcome to join the free webinar and participate in the consultation process.
ICOM members will have the opportunity to participate in the ongoing consultation to revise the Code of Ethics and to learn about the next steps in the consultation and revision process.
The webinar will be led by:
Sally Yerkovich, President of ETHCOM
Steph Scholten, ICOM Executive Board